It Takes More Than A Website To Be Found Online
We design simple and effective websites, so your business can be found online and your website can generate leads.
Professional, Effective, Affordable, Responsive, Local Web Designer
Are you looking for a local website designer in Brisbane to build an online presence for your small business? We specialise in creating small business websites that are designed to target your potential customers and generate enquiries for your business.
"Invest today for growth tomorrow."
A tailored small business website package that will meet the needs of your business, be an affordable investment and be effective in helping you to stand out online.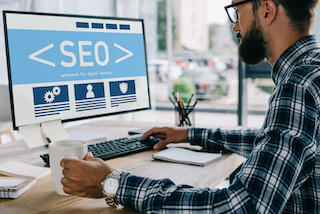 Ongoing SEO involves adding relevant SEO content and citations to your website to increase your rankings in search engines.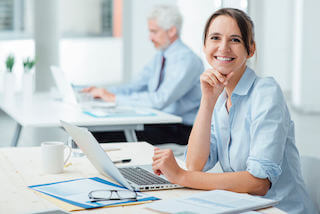 Ongoing website maintenance ensures your website functions optimally and generates leads. We do the technical stuff, you look after your customers.
Why Every Small Business Should Have A Website
Your business website enables you to be found online and allows you to display your work for potential customers.  A well-designed, effective website adds value to your business and helps to build your reputation and authority in your industry.  In addition to this, here are some key facts to consider from the Telstra 2018 Small Business Intelligence Report: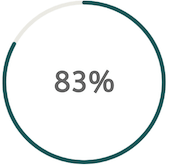 83% of customers say that conducting an online search to find and research a small business is important to them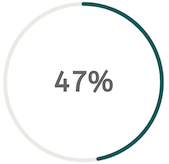 47% of customers under 40 use a search engine to find a small business once a day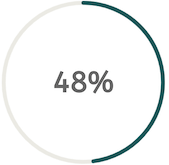 48% of customers will stop considering a small business if it doesn't have a website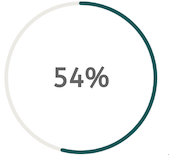 only 54% of small businesses (under 20 employees) have a website
It is clear that your potential customers are searching and researching online.  If your competitors are online and your are not, it's very possible you are missing out on enquiries and potential sales.  We conduct thorough keyword and competition research in your industry to help your business be found online and receive customer enquiries.
Customers prefer to have various ways to contact small businesses, and that may not always be by a phone call.  An effective web designer creates a website with great user experience to make it easy for potential customers to get in touch.
We make owning your small business website affordable and hassle-free.  You can stand out from your competitors online and grow your business by tapping into customers who are increasingly looking online for a solution that you can provide.  Your website will build customer confidence and generate enquiries for your small business.
Target Your Potential Customers Online
A Brisbane-based Small Business Web Designer With A Focus On Generating Customer Enquiries
The Process Of A Web Designer

We discuss your business with you to understand your online needs. We thoroughly research the competition and relevant keywords.

We plan a website to give you an online presence and generate enquiries that bring results.

We present you with a fixed-price website development proposal tailored for your business.

We build the website, optimised for SEO, then we set up security and backups to ensure the safety of your website.

We allow for feedback and agreed modifications, then we finalise the website and deliver on time.
Why Choose Pearl Websites?
As local Brisbane website designers, we specialise in small business websites for clients in Brisbane and the surrounding areas.    We can come to you, get to know your business and the services it offers.  We conduct a thorough consultation with you so we can present you and your business online in a relevant way for your potential clients.  We build a fully-tailored website from scratch to reflect who you are and what you do.  We are pleased to offer our clients in Brisbane: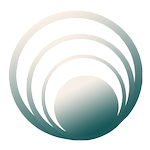 A Personalised Service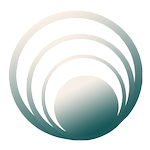 Professionally Designed Websites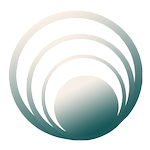 A Stand-Out Online Presence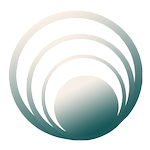 Websites That Deliver Enquiries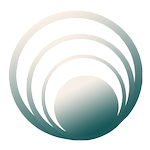 Affordable Websites & SEO Services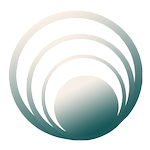 Websites With Great User Experience (UX)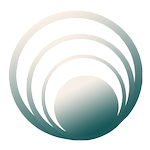 On-Time Website Builds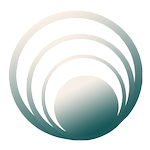 Ongoing Website Maintenance
Our Goal
"To provide affordable web design services for all businesses, no matter their size, to have an online presence that targets potential customers, generates leads and promotes growth."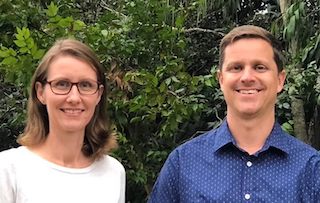 Andy and Lisa have trained with eBusiness Institute, Australia and have qualifications in WordPress Website Development and Search Engine & UX Optimised Website Design.  They have been small business owners in Brisbane for over 10 years and enjoy building websites for small businesses to help them reach their desired growth.  Find out more about their small business website design process.  If you are looking for a Brisbane web designer to create an affordable website to bring customers to your business, they'd love to have a chat and discuss how they can help grow your online presence to generate leads for your business.
Lisa created a website that is easy for potential clients to find my business. Lisa listened to my goals and designed a bespoke website that reflects my marketing needs and individual style. I would recommend Lisa again and again and again!
Want To Know More - Contact Our Brisbane Web Designers Today
We'd love to hear from you to discuss how we can reach your potential customers online and help your business grow. 
How long will it take to build my website?
We aim to complete small business websites within 6 – 8 weeks.  This allows us time to thoroughly comprehend your business, conduct thorough keyword and competitor reseach and analysis, design, build and test the website.
The more information you can provide us with to help you understand your business, the better we are able to represent you online.  Initially, some time for a consultation will help us draw up a plan for the style of your website and the requriements that your website will need to have.  If you are able to provide content (logo, images, text etc.) for your website that would be great, however, we can provide that if needed. 
Do I have ownership of the website?
Yes.  As a Brisbane website designer, our goal is to build an asset for your business.  Having said that, domain names are leased, so as long as the annual renewal is paid, the domain name remains yours to use.  All the content on your website will belong to you.
Are there ongoing expenses?
All websites have ongoing associated costs with them.  The domain name registration and hosting being two of the important ones, without your domain name your website has no address online and without hosting, there is nowhere to store all the files associated with your website.  We provide different levels of ongoing support for your website and will work with you to develop a package that is suitable for your business.   
Can I make changes to the website?
Once the website is completed in draft format, we invite you to look over it and provide any feedback or comments.  We'll give you a specified time to request any revisions.  We want you to love your website, so if there are things that you would like to change, we will happily do that.  Once the website has been completed it can be updated, and it is often a good idea to update your website to give it a fresh look, or if your services change, however this may incur an additional expense.
As a local web designer in Brisbane, we want to help small businesses get online, reach their targeted audience and generate leads for your business.  We would love to book you in for an obligation free consultation if you are looking for a new website, or have an existing website that needs renovating.  Our web desing services may just be thing your business needs to grow to the next level. 
Professional, Effective, Affordable, Responsive, Local
Web Designer, Brisbane
"Invest today for growth tomorrow."