Affordable SEO For Brisbane Small Businesses
"Our targeted SEO Services ensure your website reaches your
potential customers, all day, every day."
At Pearl Websites we provide professional and affordable SEO services with the following goals:
keep increasing your website's ranking in search engine results, with the aim of your website ranking on page 1

present your website online to target potential customers who are ready to engage your services

to expose more potential customers to your business and the services you provide

provide monthly reports on online traffic and behaviour for your website
If you have been researching websites for your small business you have probably read about SEO web design.  Every small business website we build has built-in, or on page SEO.  Off-page SEO is an ongoing process and requires more time to see results. Let's answer a couple of SEO questions.
SEO stands for Search Engine Optimisation.  When someone types a search term, also known as a keyword, into a search engine (for example, Google) it starts searching web pages all over the internet to find keyword matches.  Search engines then deliver the web pages providing the best matches in their search results.  SEO web design ensures that a website has the best possible chance of being found by search engines for particular keywords. 
Basically, good SEO web design begins with keywords, content and links.  It all starts with researching relevant keywords for your small business.  These keywords form the basic structure and layout of the website and determine the content that will be required to build the website.  The keywords are used in page titles, URLs, headings, metadata, attached to images and for general page content.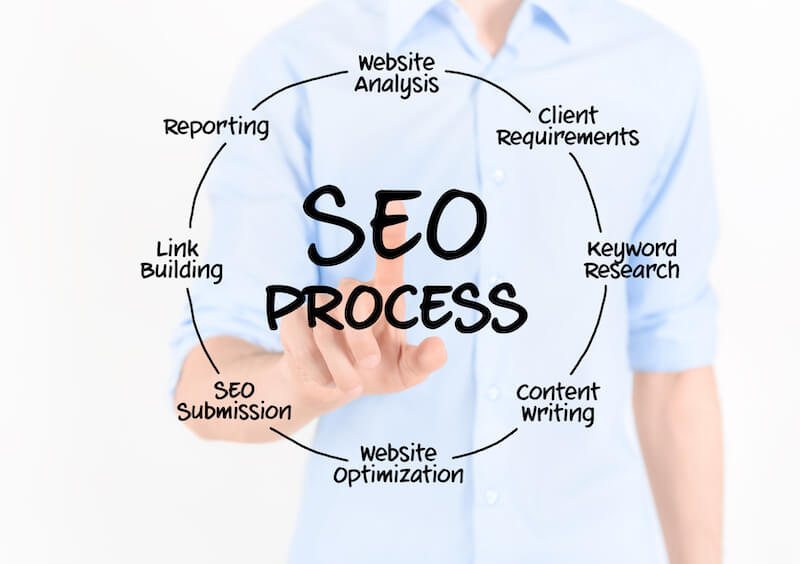 In addition to the general keyword content of the website, there are also some essential content pages that search engines like to see – About Us, Contact, Privacy Policy, Terms and Conditions.  These validate the websites authenticity.
Links on and to the website increase the websites 'digital footprint', which enhances the chances of the website being found by search engines.
Professional SEO services also include the technical aspects of the website.  A website that is responsive, loads quickly, uses https and offers a clear layout that is easy to navigate (resulting in a good user experience) will be favoured in search engine results.
For Ongoing, Affordable SEO Services - We Can Help
Let us tailor an affordable SEO package for your business
Do I Need Ongoing SEO Services?
Good SEO website design provides the framework for your website to be found by search engines online.  Ongoing SEO services will help to increase the traffic to your website and enhance your websites 'authority' online and therefore increase its ranking in search engine results. 
Ongoing SEO involves adding relevant, SEO content to your website, as well as adding citations for your website to increase your web presence and the authority of your website online.  
This then improves your chances of ranking higher in search engine results and reaching your ideal customer.  In addition to this, ongoing SEO analyses the traffic coming to your website and uses this information to drive further SEO optimisation strategies.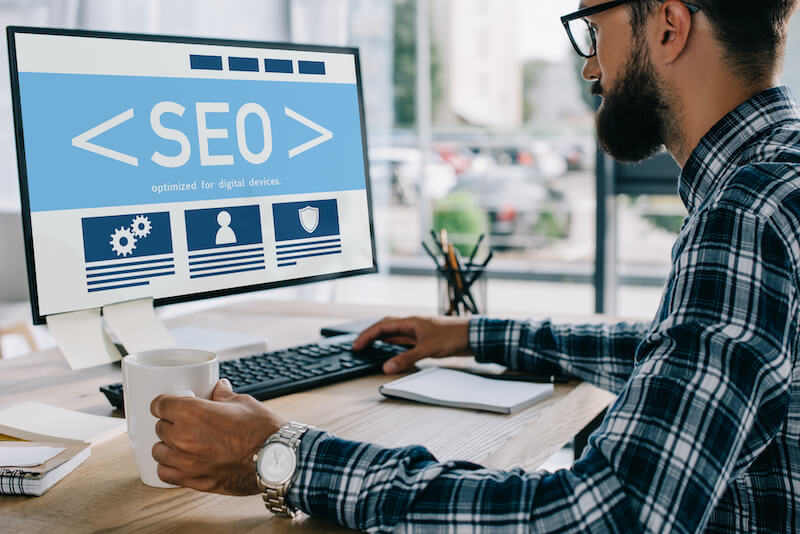 At Pearl Websites, every small business website has in-built SEO which helps search engines find your web pages and deliver them up to your potential customers.  We make significant investments in keyword research to design your website to be found by your ideal customers.  more traffic to your website means more sales opportunities for your business.  Our ongoing affordable SEO builds on this to continue to attract relevant customers to your business and to further cement your ranking in search engine results.  We want you to be found by the right people online.
Adding one relevant, SEO optimised articles to your website on a regular basis can help your ideal customer find your website.
Well-designed websites allow good User Experience (UX) and allow your potential customer to easily find what they are looking for on your website.
Simple, Effective and Affordable Web Design Servicces
"Invest Today For Growth Tomorrow"