Website Support and Maintenance
"Do you have a secure online asset?  Website support and
maintenance may be just what you need."
At Pearl Websites we can give you the hassle-free approach to website support and maintenance and manage the creation of your online presence by organising your domain name registration and hosting for you.  Alternatively, you may already have this organised and we can work with what you have.  Maybe you already have a website but it is not bringing customers to your business, or it needs an update or a new look to make it more relevant and targeted to your potential customers.  We can help.
Quite often people have the assumption that once you have a website, it just looks after itself.  Website support and maintenance is sometimes overlooked. As a small business owner, you know that your business doesn't look after itself.  It requires an investment of time, effort and money to maintain and grow your business.  The premises your business is located in, the equipment you rely on and the systems and processes that keep your business operating smoothly all need to be maintained and a website is no different.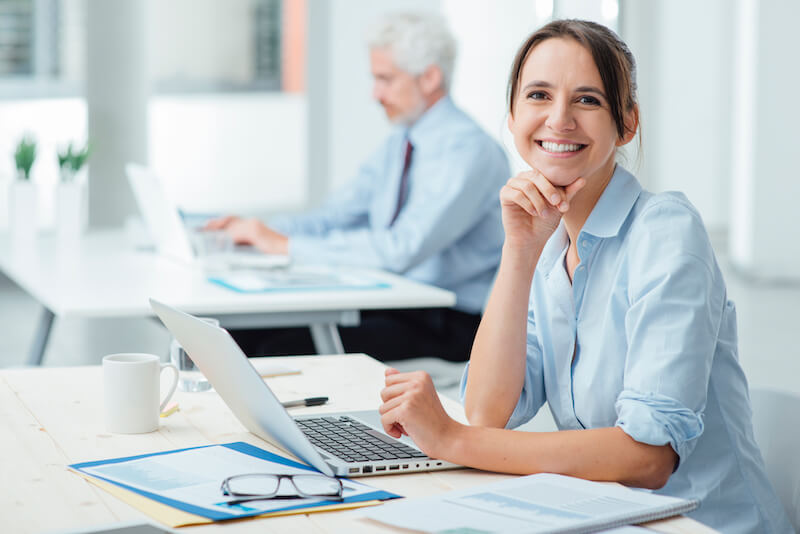 Your website is an asset to your business giving you an online presence that can generate leads and help your business to grow.  All of our small business website packages do include basic ongoing maintenance and this investment helps to ensure the safety and security of your website whilst it is building your online presence and allowing you to stand out from your competitors and be found online. 
We Manage The Technical, You Care For Your Customers
Website support and maintenance takes the hassle out of owning your small business website.
Before you can have a website for your business you need to register a domain name.  This is the website name usually followed by ".com.au" for an Australian business.  For example, this website is pearlwebsites.com.au.  You never actually own your domain name, you just rent it, usually paying for a yearly registration. 
Domain Name Registration Tips:
Set the annual registration payment to automatically occur so you don't lose your domain name.
You need an ABN (Australian Business Number) to register a ".com.au"

 

domain name.
At Pearl Websites we can use your existing Domain Name, but if you don't have one yet, we can organise that for you.  We'll help you choose a domain name that is relevant to your business and going to help your customers find you online.  If you wish to look after the ongoing registration yourself that is fine or we can do it for you.  More from us, less hassle for you.
Website and Email Hosting
You're on the right track with organising your Domain Name, now you need to organise hosting.  Put simply, the files that are used to build your website need to be kept somewhere – and that's what hosting is.  All the files used to create your custom built website are stored by a hosting company and every time someone accesses your website, these files are served up to their computer.
We use a hosting company located in Singapore – this serves up our Australian websites speedily to the client.
Emails can be set up for an admin contact and for individual employees with your hosting.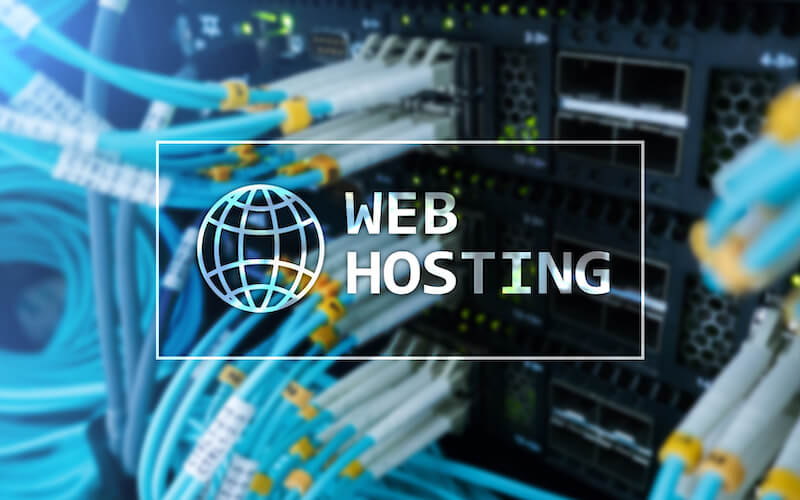 We can organise website hosting for you to ensure that your website is secure online, will deliver your information efficiently to your potential customers and is providing you with the hosting services you require, including email hosting and website hosting.  We don't want you paying for website services you don't need.
We Take The Hassle Out Of Owning Your Own Website
Website support and maintenance that keeps your website up and functioning, 24/7.
We all know the importance of hitting the 'save' button at the right time to ensure we don't lose valuable work and the investment of time and money that has gone into that work.  Websites are no different.  They need to be backed up on a regular basis.  The internet is a wonderful 'world' but we all know sometimes, technology happens and on those days, you need to know the 'save' button has been used.
Regular backups can save a lot of heartache if anything goes wrong with your website.  
A website backup can ensure that a website can be quickly restored rather than waiting weeks for it to be recreated.
At Pearl Websites we offer website management services to ensure website backups are done regularly and stored safely so that the files needed for your website will be available should the website be 'corrupted'.  We take the worry out of your website.
All our websites are built in WordPress and use a variety of Plugins for different aspects of the website.  Like all software, website updates are necessary for WordPress and the Plugins to ensure they are functioning efficiently and integrating well with each other.  Keeping a website updated also helps keep the website safe and secure online.
Keep WordPress software and Plugins regularly updated to ensure they are functioning correctly.
Website updates help to ensure the security of the website online.
Our ongoing website support and maintenance options ensure that your website continues to function optimally and generates the leads you need to grow your business.  We look after the technical side of the website while you look after your customers.
Hassle-Free Website Support and Maintenance
Get in touch today to discuss our website management services.
You may have noticed that some websites are presenting a 'Not Secure – …' warning in front of a domain name in the address bar.  This indicates that the website is using a http (insecure) connection instead of a https (secure) connection.  In simple terms it means that the data is not encrypted and is therefore susceptible to be tampered with whilst it is being transferred from the hosting companies server to the user's computer.  Google has put this in place to ensure greater security of data and personal information online.  If your website is displaying this 'Not Secure' warning, we can update it to the new https connection for added security for you and your customers. 
Perhaps you have had a website for a while but it hasn't been effectively generating any leads for you.   We make ongoing affordable SEO a reality to drive traffic to your website.  It's a little bit like a car that you use to drive from A to B.  It's great to have a car (or a website), but putting the petrol in the car (ongoing SEO) it really what gets you to your destination.  If your website is not really bringing in the leads you need, perhaps some ongoing SEO could make the difference.  We can conduct a simple SEO audit of your site and provide a report to let you know how your site is performing and where there is potential for improvement. 
Check the contact details on your website to make sure they are all correct.
Check all the links on your website to ensure they all still work.
At Pearl Websites we know that your website is a valuable part of your business and if you have an existing website, it's always good to ask how well it is working for your business.  Does your website need a more modern look?  Are you getting leads and generating business from your website?  Do your customers have a good User Experience (UX) when they land on your website?  Can they easily find what they are looking for?
After a few years, websites often need to be updated to ensure the information is correct and still relevant to the business and its customers.   Our goal at Pearl Websites is to position your website in front of your ideal customer and if your current website is not fully functional it may be limited in its ability to generate leads for your business.  Our website agency offers website support and maintenance services to get your business on track, online.
Does Your Website Need Some Attention?
Get in touch today to discuss our website management services.