Small Business Website Package
"Is your small business website targeting your potential customers online?"
At Pearl Websites we specialise in providing a small business website package that will give you the option to choose a website design that is affordable for your business.  We are committed to understanding your organisational needs and providing a simple, effective and affordable website package, tailored for your business to help your business grow. 
The basic website package below is designed to get your small business online, to start building your online presence.  All three packages are guides only and can be tailored to individual businesses as required.  In addition to the basic website build we can organise the technical aspects of setting up your website and offer affordable SEO services for small businesses.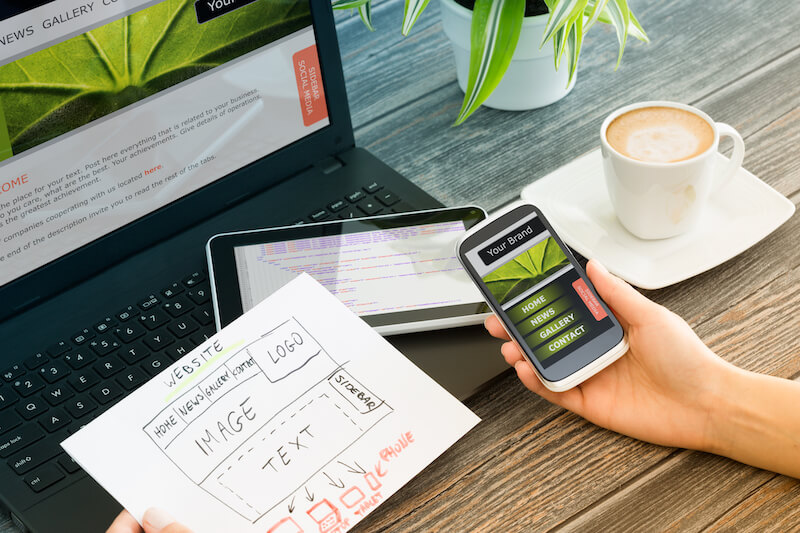 Find The Small Business Website Package For Your Business
Inclusions
Keyword Reseach

Competitor Analysis

WordPress Installation

Responsive Design

Easy Navigation

Quality Content

Media Library

Foundational SEO

Email Address

5 Compliance Pages

Core Pages

Basic Maintenance
Our website design process begins with an obligation-free website consultation to discuss your online needs. From this we will develop small business website package options tailored for your business and providing different levels of ongoing service. Our goal is to provide you with a small business website package that meets your needs, is an affordable investment adding value to your business and will be effective in helping you to stand out online. 
Target Your Potential Customers Online
 "Small Business Websites Designed To Generate Leads"
Keyword Research
We invest time into understanding your business and your ideal customer so we know what keywords they are searching for in order to generate leads.
Easy Navigation
We create a clean layout with easy navigation to enable the user to quickly find the information they are looking for on your web pages.
Email Addresses
We can organise the creation of email addresses associated with your websites and ensure they are redirected to your email client. Never miss an enquiry.  
Competitor Analysis
We have a look at your competitors online to research your marketplace and find ways to help you stand out.
Quality Content
We produce your website with well-written, SEO optimised content that you can provide or we can produce for your.  
Compliance Pages
The Home Page, About Us, Contact Us, Privacy and Terms & Conditions are essentials for your website.
WordPress Installation
Our small business website package includes WordPress installation for a secure, safe, functional, SEO optimised website.
Media Library
Images are a valuable part of your website for your visitors.  Provide your own or we can source them for you.
Core Pages
These are the pages that will drive traffic to your website.  They will target specific keywords to highlight the core aspects of your business.  
Responsive Design
This ensures your website can adapt to be viewed on any device – mobile, tablet or desktop.
Foundational SEO
We build your keywords into the website through meta data, site layout, internal links and images to help search engines discover you and deliver your website to potential customers.
Basic Maintenance
You want your website to be functional all day, every day.  So do we.  All our websites include the setup of necessary security and backup systems..

YOUR Small Business Website Package is OUR Specialty
Get your small business website started today!